I fucking hate people in public transport. There is no other way to describe it: Most people in the subway are making me furious and I almost forget my inner peace and all that mindful breathing and shit and I would love to yell the crap out of them.
BUT I DON'T
because you know violence is not an option and I am trying to be a better person and all that stuff.
However, I would like to discuss what exactly is problematic in public transportation. Whether people are blocking the way, talking loud or pushing others in the train: Most cases are caused by utter mindlessness and that is what upsets me the most. To me, it is very frustrating since I am usually struggling between bursting into a rant or meditating my angry ass down while others obviously don't give a single fuck about their behaviour. ZERO.
Here are the Top 10 of people in public transport that upset me starting with things I can kind of understand to things I have zero sympathies with :
#10: Regular drunk people
Ok, they usually don't upset me and just make me sad.
#9: Smelly people
Whether it's due a very bad snack choice, alcohol, personal hygiene or health condition. I usually understand it and simply find me another place to stand/sit.
#8: People sharing their argument with the entire train
I do have some little understanding for it because sometimes you are just very emotional and you can't keep it down. However, after 20min you should try to find a better place to solve your situation.
#7: Drunk party people
Ok, I get it. You want to have the time of your life and this is why you chuck down cheap booze. Fine, I've been there too. Just make sure you don't bother others too much.
#6: People taking several seats for no reason
#5: People sharing their music with the entire train
#4: People blocking in the way by standing
#3: People blocking the way by walking slow AF
#2: Big (school) groups because they are pretty much a mix of everything
#1: People who are pushing
Among these things, you have different motivations and reasons. While some things occur out of simple unawareness or conditions that you just can't change (I would say that applies to #10 – #6) others were based on a selfish decision. In the following, I would like to explain what exactly my problem is with my top 5.
Sharing your music with the entire train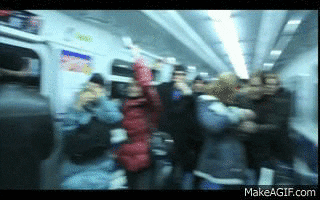 I get it. You are either in the belief that your taste in music is some kind of unique cultural experience that has to be spread or you need attention. Whatever it is for that moment you are placing your own needs above the needs of everyone else in the train. This is selfish. I highly doubt that anyone is unaware of the volume of their music if they turn it on full blast without headphones. Like bitch pls.
Blocking the way by standing
It's just straight up mindless. Most people I have encountered were not blocking the way because they decided to do so or because they are mean. I am talking about the ones who get on the train, stop there immediately so everyone behind them can't get inside. I am usually not judging the individual person but the fact that they fail to have a look around them sucks. My wish is people could realize that it's not enough just to look after yourself. After all, it's a shared space and mindfulness is important. I don't think it's too much to say: "Hey, I am not the only person using public transport. Let's make sure others get in as well."
Blocking the way by walking slow AF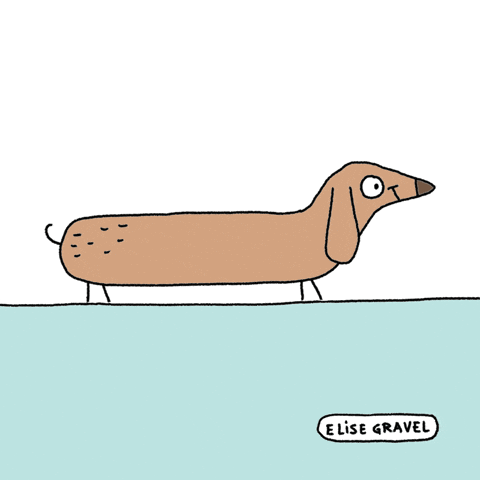 Get on the train or get out- easy as that. I have no understanding for people who have to do a million things during that process. To make this clear: I am not talking about people who are slow due health conditions. I am talking about people who are trying to extend a conversation while getting out or people who are sucked up into their phone screens and try to read a BuzzFeed article while getting in or any other activity that is slowing down their pace.
GET IT TOGETHER! It's a.) careless and b.) affecting everyone behind you. Some people need a seat due health condition, some really need to get that train and can't wait for you to finish whatever dafuq you are doing. Again it's about you placing your own needs above the needs of everyone else around you. Thank you for nothing.
Big groups
Just sum up the stuff above.
Pushing others
So listen, I am probably just as pissed as you are but dammit I get my shit together and don't physically attack others ok? So dafuq is your justification for using violence instead of words?! Like no. Just no.
I am a really angry woman but even I avoid pushing people as good as I can. Before I get too angry I try to convince myself that each and every annoying situation is due unawareness. On good days I talk to the people, explain my impression and hope for a compromise.
Sometimes you just don't have the energy or nerves for mindful interaction and that's ok. On bad days I try to make the train ride less shitty by listening to music or focus on something nicer.  Is the situation really worth ruining my entire day? I doubt it.
There is a difference between embracing your anger and clinging to it. While I do accept the legitimacy of my bad mood I also focus on the fact this annoying situation will be over at some point.
Cherish your exit of that train, maybe curse but you made it without getting into a fight! DOPE!